Social Media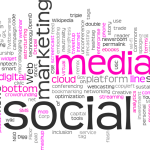 You know social media is extremely important. Yet, it falls to the wayside because it takes TIME.
I have 5+ years experience in starting client's social media from the ground floor to being an expert in their field in an efficient and effective way.
I can:
Create social media accounts with Twitter, Facebook, LinkedIn, Google Plus and Instagram.
Create a spreadsheet with a social media plan fit for your business.
Schedule your social media.
Engage with your audience on your behalf.
Track your posts/tweets to see which are getting the most engagement.
Let me save you time so that you can do what makes you money in YOUR business!
Contact me for a free consultation.