Client Care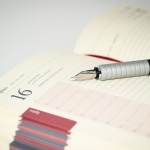 What are your biggest struggles in the customer service department?
What takes time away from what you love to do?
Let me help with that!
As your virtual assistant that's what I would do…I would take any client communication and be the gatekeeper. You and I would work together to create a system that included how you liked any questions, comments or complaints dealt with.
I will take your customer service to the point where you will have more time to do what you do best and help you business succeed to it's fullest potential!
Let me save you time so that you can do what makes you money in YOUR business!
Contact me for a free consultation.