Blog Posting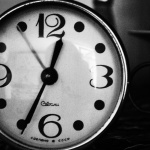 My blog posting services will make writing blog posts for you a lot more enjoyable.
You get to do the fun and creative part and I can free up your valuable time.
As your virtual assistant, I will take care of the following tasks:
Research your topic for you
Editing the post
Adding relevant links
Adding Images
Optimizing the blog post
I can add Meta Data
I will find appropriate keywords
Once your article/blog post is ready, I will write posts and tweets for all of your social media platforms.
Let me save you time so that you can do what makes you money in YOUR business!
Contact me for a free consultation.